The first generation model of Mitsubishi's compact pickup truck was first sold in Japan as the Mitsubishi Forte in 1978 and continued until late 1986, when the line was cancelled in the Japanese domestic market for five years. In Japan the Forte was originally sold with the 92 PS (68 kW) 1.6 litre 4G32 engine (L021P). Later this was updated to the 86 PS (63 kW) 1.6 litre G32B engine with two-wheel drive (LO25) or with four-wheel drive coupled to the 2 liter Sirius G63B with 110 PS (81 kW) (LO26).
The second generation model was introduced in 1986 for most markets. In Australia, this model launched in October 1986 as the Triton.
In 1996, a new generation model was introduced with 2.5 litre turbodiesel engines developing 103 hp.
The previous 2.6 litre unit was replaced with a new, considerably more powerful 2.4 litre engine with 145 hp (108 kW). The car participated in the Dakar Rally in 2005.
The fourth generation Triton was unveiled in 2005. Designed by Akinori Nakanishi, it is built exclusively by Mitsubishi's subsidiary in Thailand and is exported to 140 global markets. It is mostly known as L200 except for Japan and its subsidiary countries' markets. The car has a 2.5 litre turbodiesel engine developing 134 hp or 180 hp.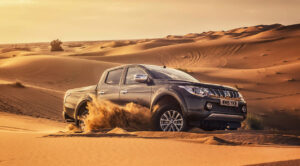 In 2014, Mitsubishi unveiled the all new L200 which is to go on sale in early 2015 (Asia Pacific) and late 2015 (Europe and the Caribbean). Since 2015, the current generation L200 will share the same underpinnings as the newly rebadged Fiat Fullback intended for the European and Middle East markets.
The L200 is a great looking vehicle and convenient for work. It's powered by a new 2.4-litre diesel engine.
MKL Motors offers Reconditioned L200 Engines: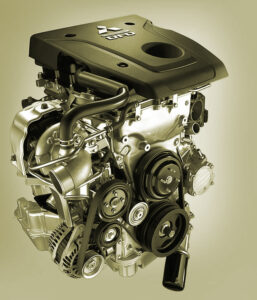 There are numerous perks of investing in a recon engine in contrast to a second hand engine or used engine. The main advantage of a reconditioned engine is that the previously used unit is stripped down completely in order to examine its internal condition thoroughly while worn components are either refurbished or replaced with brand new components.
At MKL Motors we are always conscious of the quality of the product we provide as well as offering our clients a customer service experience to match.